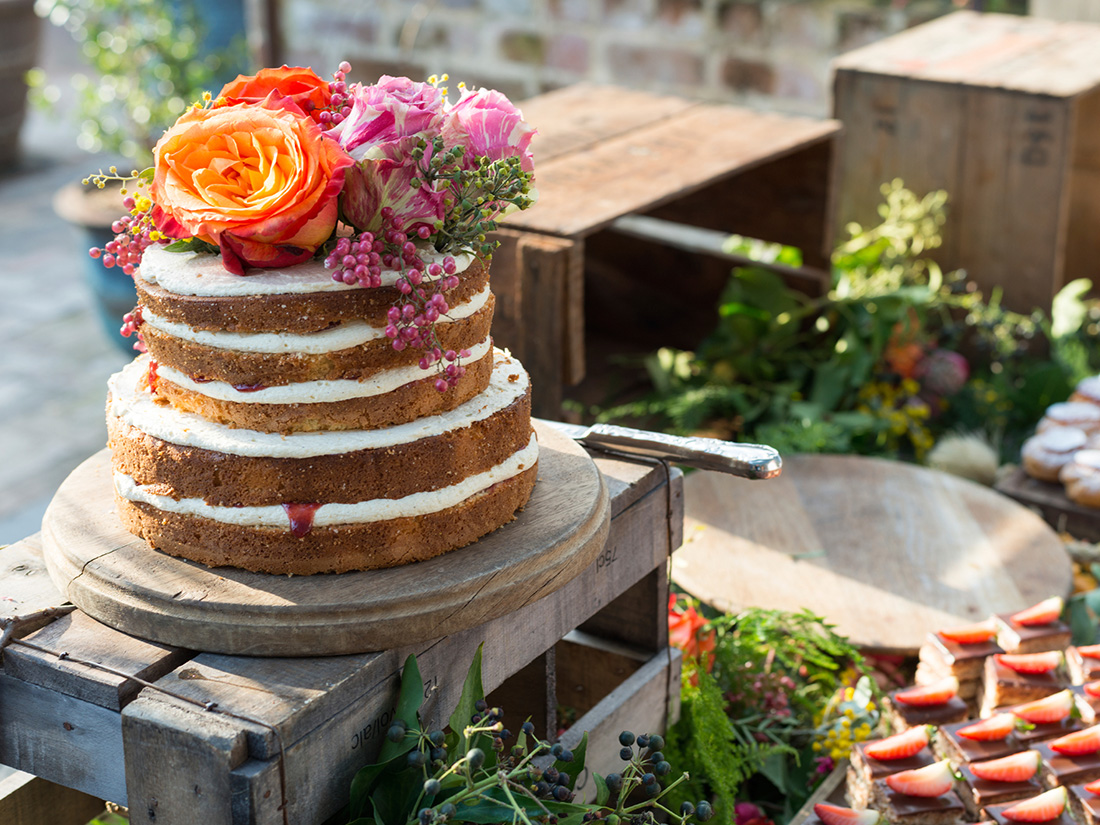 06 Oct

Wedding Cake Trends – 2017

Although 2016 is still far from over, our Urban Icing artists are already sharing their predictions for 2017 wedding cake trends! Whether your wedding is planned for the spring or fall, be on the look out for these spectacular cake trends.
Naked Cakes. These 'undone' cakes have been trending for a big part of 2016 and our artists predict that they'll hold strong into 2017. Really, what's not to love about seeing just how much filling you're going to get in between layers of deliciously moist cake? Plus, naked cakes are an excellent way to pull in colors and flowers from your wedding.
Intricate detailing. At the opposite end of the spectrum from a naked cake, we're also anticipating a lot of detail work on multi-tier cakes in 2017. Feminine touches like a lace finish on the base of a cake or a henna design in a monochromatic color palette will elevate a simple cake to the next level.
Metallics. 2017 is going to bring no shortage of stunning and sparkling metallic cakes. Whether it's a subtle brush of metallic on a petal or leave or a cake completely covered in silver or gold, metallics are a great way for couples to add a little bling to their wedding day, and more specifically, their dessert.
Single Tier. With so many couples going less traditional with their weddings, the single tier wedding cake is a great option for couples looking to please parents or future in-laws while still having the flexibility to offer their guests something that speaks to the couples' personalities. This allows for the traditional cake cutting without guests being limited to just cake for dessert. We call that a win for all!
Color Pop! This up and coming trend for 2017 is a great way to add color beyond decorations and flowers. Traditionally, wedding cakes are done in soft or subdued colors, but this hot trend is a great way to give your cake some personality and make it part of the décor (until cake cutting at least!). Choose a color that is part of your overall décor scheme or go completely opposite and pick a strong color that makes you (and your future spouse) smile.
No matter which, if any, trend you go with, remember, it's your day! Do what makes you happy, and don't forget to eat cake!